A few words
about
our farm
---
About Us
---
Belding Farms is owned by the Cockrell Family of Houston and produces an average of 5 million pounds of pecans a year on 2,200 acres of land. The business takes pride in being one of the older commercial establishments in Fort Stockton and in its pioneering history.
Pecans were a food staple of the Native American Indians and first settlers of Texas. Among tree nuts, pecans are the highest in antioxidants – potentially lowering risks of cancer, heart disease and neurological diseases such as Alzheimer's.
The farm produces Western Schley, Wichita and other varieties of pecans.
---
Mid 1950s - Belding Farms was established as a cotton/sorghum/small grain/cattle feeding enterprise.
1957 - Water level measurements from wells started.
1963 - Trial plantings of pecan trees started, after cotton and grain profitability declined. Extensive water surveys were done to determine the long-term availability of groundwater in sufficient volume and quality to meet the needs of the trees.
1964 - Monthly precipitation records started.
1967 - Well production metering started.
1967 – 1973 – Tree plantings were scaled up in blocks of high-density spacing.
1982 - 1996 - As tree crowding occurred, some were removed, transplanted or hedged (mechanized pruning to allow sufficient sunlight to reach branches).
1960 – Present – Water conservation measures introduced.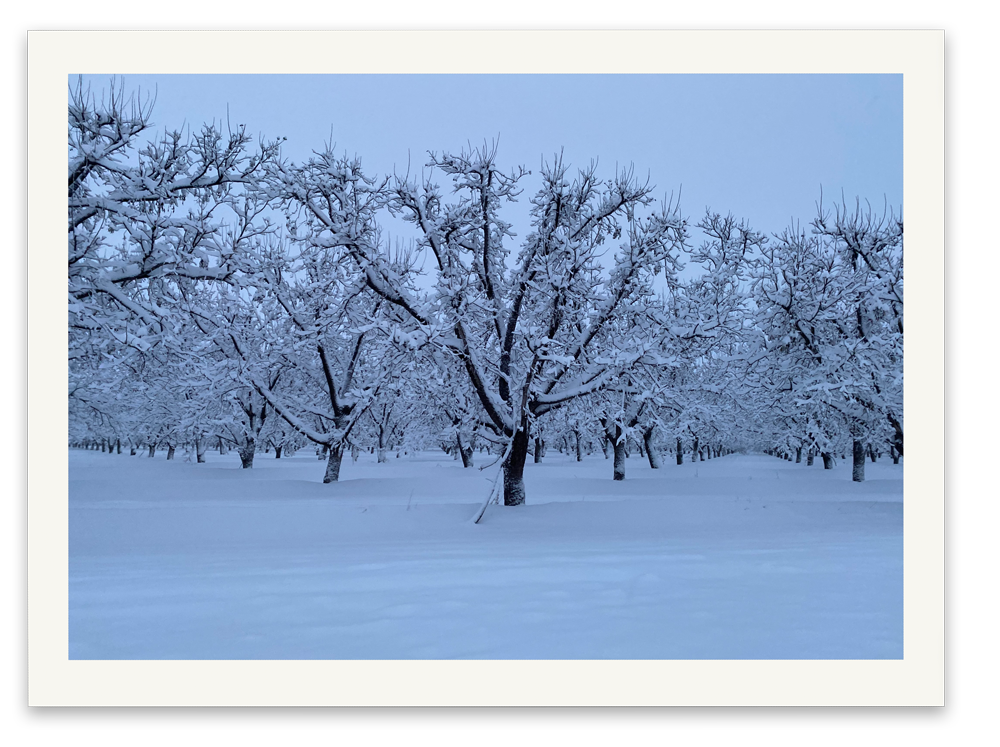 Belding Farm trees after a winter snow storm.